Meet our amazing Devon suppliers
We use the very best produce from our
wonderful Devon suppliers
At Devon Farm Kitchen, we are passionate about provenance. We use the finest, freshest ingredients sourced from a range of fabulous Devon producers. This ensures we keep food miles to a minimum; we support local farming and fishing communities; and our meals are created with the highest quality ingredients that deliver the very best in taste and flavour - the secret to our 'deliciously satisfying' dining experience!


Without a shadow of a doubt, Devon's green and fertile land and our mild climate all go a long way in helping our local farmers to produce some of the finest food in the country. We're so proud of our Devon suppliers so we'd like to introduce you to a few here (we'll be adding more suppliers soon):


Beef from Moorhouse Farm
Sausages from GT Orsman
Tofu from Dragonfly Foods
Vegetables from Frank H Mann


Moorhouse Farm, Dartmoor, supplies our beautiful beef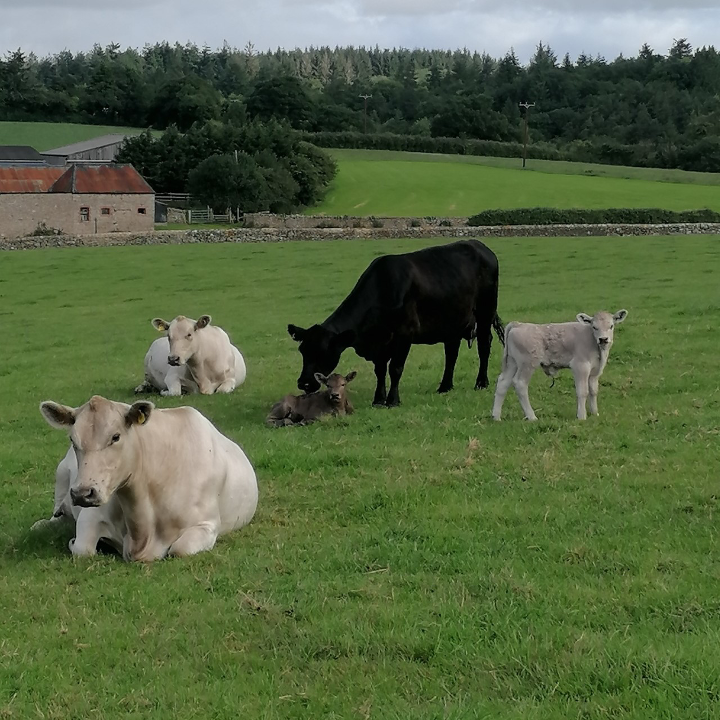 The succulent beef that's used in our mouthwatering range of beef dishes, comes straightfrom the lush and rolling fields of Moorhouse Farm near Bovey Tracey. This family-run Dartmoor farm is home to the Weaving family. They farm their 'Murray Grey' cattle in a sensitive way that has animal happiness at its heart.
"Our family moved to Moorhouse Farm in 2019 to fulfil a lifelong dream and rear our own Murray Grey beef herd," says Sarah. "We strive to farm our cattle in a sympathetic way to ensure they are happy and content throughout their life, and to achieve the optimal produce for our customers. We are proud to be able to sell our beef that has been born and reared on the farm.
"It's wonderful that Devon Farm Kitchen is supporting our small, sustainable business by purchasing our beef for their delicious meals, and we're thrilled that our beef takes centre-stage in their top-selling meal of roast beef and yorkshire pudding."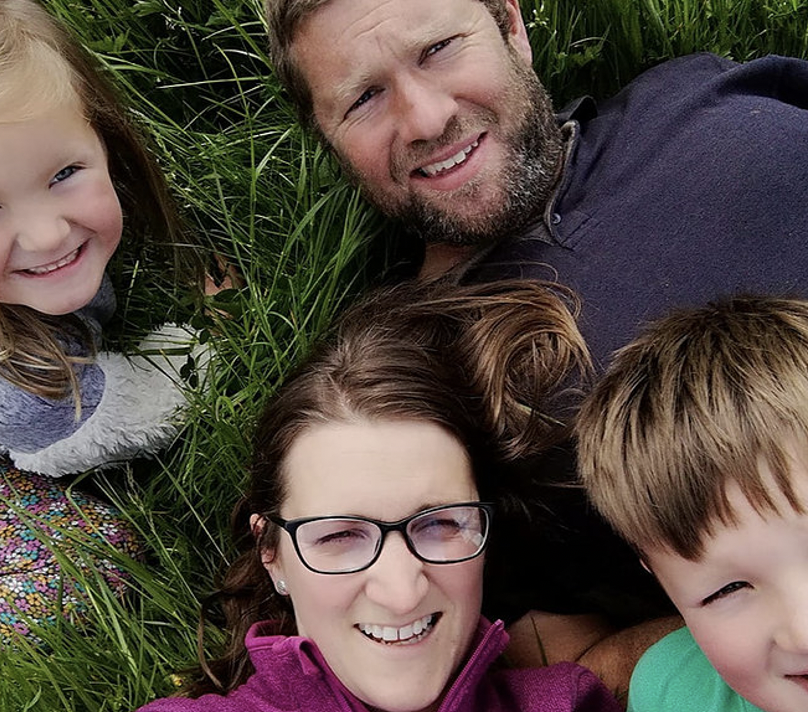 Murray Grey Cattle are an Australian cross-breed between Aberdeen Angus bulls and a roan shorthorn cow. According to the Murrays, they are easy to calve and they fatten well on grass without the need for added hard feed. The beef is beautifully marbled, tender and a pure taste sensation.
In terms of nutritional value, the beef is packed with protein and includes vitamin B12 - which contributes to building healthy red blood cells and aids the efficient functioning of the nervous system. Beef also contains zinc which is used in the body to make new cells and enzymes and to support healing.
GT Orsman butchers supplies our scrumptious sausages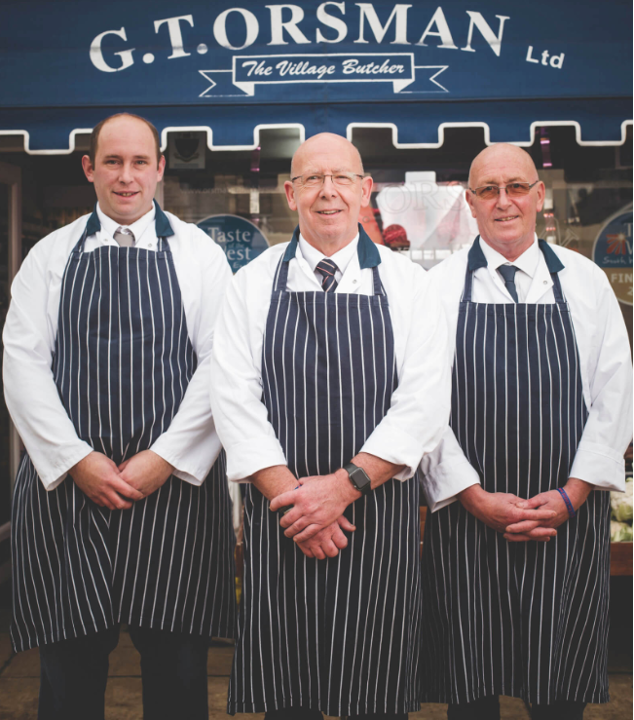 The Orsman family founded their premium West country butchers in Shaldon over 100 years ago, and with support from Devon Farm Kitchen, this local business is still going strong today. Over the years, the Orsman name has captured the hearts and loyalty of its customers by serving the tastiest, highest quality Devon meat.
Orsman's award-winning pork sausages are the stars of the show in Devon Farm Kitchen's delicious sausage and mash dish. The melt-in-the-mouth pork comes from free-range animals who spend their time happily foraging in the fresh air and fields of local farms.


"We're thrilled to be supplying sausages to Devon Farm Kitchen," says Phillip Beatty of GT Orsman. "Our reputation for having a strong set of values has been built on by delivering premium quality meat from only the finest animals and farms. Today, we continue to pride ourselves on upholding the values and ethos upon which the company was founded. With our commitment and passion, we are able to personally ensure that our customers receive the highest quality, traditionally reared meats, superior in quality and flavour."


Dragonfly Foods supplies our tasty Tofu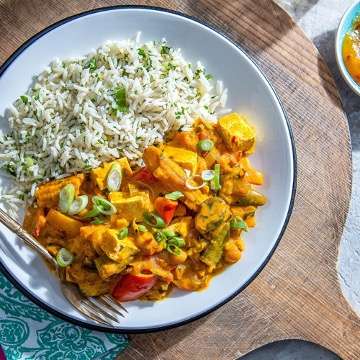 The delicious 100% organic tofu that is used in Devon Farm Kitchen's vegetable and tofu curry is handmade in Willand, Exeter. Plant-powered, packed full of flavour and bursting with nutritional value, the tofu is carefully crafted using an authentic Japanese method.
"Who said happiness can't be found on a plate?!" says Steve Wickham of Dragonfly foods. "We're delighted that our luxuriously creamy tofu is being used by Devon Farm Kitchen in its scrumptious vegetable and tofu curry dish.
We know there are so many advantages to eating tofu, including benefits to health and a low carbon footprint.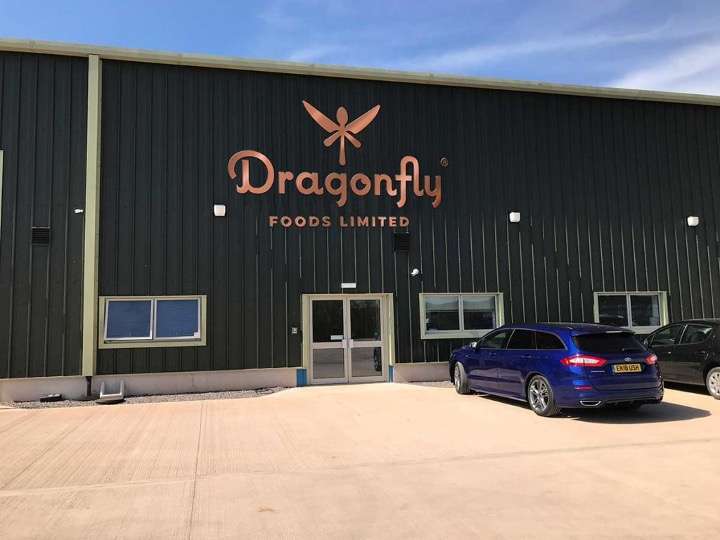 "Tofu is a sustainable source of protein and is cholesterol-free and sugar-free. It's all-natural - crafted in a way not dissimilar to cheese-making - and packed full of nutrients including all eight amino acids that are required by the body."
It's also super tasty in Devon Farm Kitchen's lightly spiced vegetable and tofu curry - which is lovingly handcooked with a creamy coconut and tomato sauce and a gentle kick of ginger and fresh chillies.


Frank H Mann supplies our very tasty veg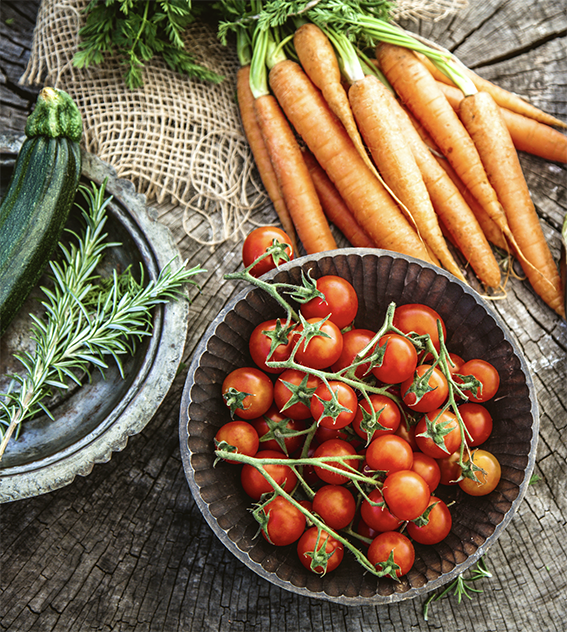 Delicious fresh vegetables are at the very heart of Devon Farm Kitchen's meals. Vegetables bring our dishes to life in colourful and vibrant ways, creating sensations for the eye and tastebuds, and oozing nutrients and flavour. With our veggies produced by local farms, the journey from 'field to fork' is kept short, meaning food miles are kept to a minimum - which is good for the planet; and freshness and nutrients are locked in - which is good for you!


At Devon Farm Kitchen, we're passionate about supporting local farms and farming communities, so the amazing veg that we use in our 'deliciously satisfying' meals comes from a range of wonderful Devon and West Country farms that grow wholesome, seasonal veg on their lush and fertile land. Supplied to Devon Farm Kitchen through Torquay-based business Frank H Mann, the freshly harvested produce is collected daily from more than 60 farms across the South West region.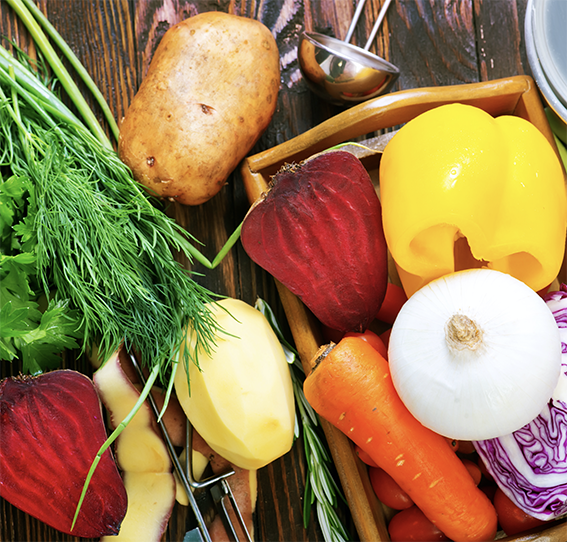 "Seasonal fresh veg that packs a punch in flavour is what we're about," says Dave Webb of Frank H Mann. "We know how important quality is to our customers, so all our veg is regularly checked for freshness, taste, texture and consistency. "We're delighted to be supplying veg for Devon Farm Kitchen! It's a great business model that's about giving back to our local community in so many different ways - by supporting local patients and producers, and by serving delicious our South Devon community nutritious meals that are rich in vitamins, minerals and flavour."